How should financial advisors market their services?
Four steps to achieve success
Katie Godbout, Covisum Marketing Strategist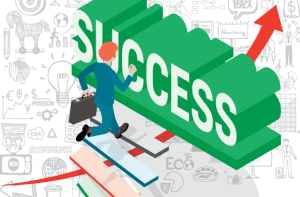 Getting in front of new clients to grow your business can be a challenge in any industry, but it is especially true in retirement planning. So, how can you successfully grow your business? I suggest starting with a solid plan -- a strategic plan.
A strategy is the approach you take to achieve a goal. One of the most important aspects of a marketing strategy is a business strategy. In order to maximize your success, I recommend basing your marketing plan off of your business plan.
Before you get started creating a winning marketing strategy, make sure you know what you want to achieve with your business. I always say that big goals are possible to achieve -- all you have to do is clearly define the goal and then build the bridge to get there. So, what's the first step?
1. Clearly state your goal. Whether you're trying to grow your assets under management, increase the number of millennials you serve, develop strong relationships with female investors, or something else entirely, you cannot reach a goal that you have not defined. You have to start here. Remember, a goal is the desired primary outcome. It should describe what your company needs to achieve in order to be successful. You've likely heard of SMART goals. There are several variations, but as you're creating your goal, keep this acronym in the back of your mind. It will help if your goal is specific, measurable, actionable, realistic and time-bound.
2. Create objectives to meet your goal. Objectives are measurable steps you take to achieve your strategy. Make sure to include building and/or maintaining your personal-professional brand. Other examples might be to increase the number of visitors to your website or the number of attendees at your seminars. You may have an objective to build a social media presence or to bring in more prospects. You could have an objective to grow your number of prospects. An objective could be to create a regular communication plan for your clients and prospective clients. I recommend including your marketing and sales objectives, and if possible, your client nurturing objectives as well. Put them all in here, because when marketing, sales and customer service work together, your positive outcomes will be amplified.
3. Write tactics to obtain your objectives. A tactic is a tool you use to achieve your objectives. I like to be pretty thorough here. In my opinion, I'd rather have more ideas than I can execute. When all is said, and done, if you complete 70% of your tactics, you're likely to have achieved your goal. Circle back to your tactics when you feel like you're off course or like you're not getting where you want to be. My recommendation is to outline all of the tactics that could possibly help you achieve your objective. Then, prioritize them. Personally, I frequent back to my tactics as new ideas are generated and I add them and re-prioritize them. For example, let's say you hear about a great new idea on one of the monthly accountability calls of The Arrow Group. If you believe it will help you achieve an objective, add it to your list. Then, decide if it's more important than any of the other ideas you are executing.
4. Conduct competitive research. There are many ways to do this. I usually start with Google Alerts. I subscribe to dozens of alerts. You should subscribe to your own name, your company name, your competitors, and any thought leaders you respect and want to be notified about. I recommend checking out your competitor's web presence (their website, social media platforms, subscribing to their newsletter or blog). Additionally, a good, old-fashioned SWOT analysis can be helpful.
These four steps will get you started, and hopefully working strategically down the path to success.
Are you already a marketing-savvy advisor? I'd love to hear from you. Share what's working and what isn't in the comments. Want some help? Download our free strategic planning template.