The Quant: Renaud "Ron" Piccinini, PhD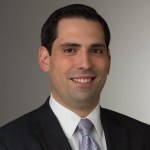 Covisum is excited to announce that we've added Ron Piccinini to our team as director of product development. Ron has spent the last 10 years building world-class risk systems, successfully supporting tens of billions of dollars of assets.
Prior to joining Covisum, Ron co-founded PrairieSmarts, a software business created to provide transparency, flexibility and simplicity to the financial industry, while remaining cost-effective at all levels. Ron was the Director of Portfolio Modeling for TD Ameritrade, where he developed and led the implementation of its real-time Portfolio Margin system, as well as the entirety of its internal stress-testing systems. Ron also has extensive experience with bank treasury risk systems and quantitative challenges.
Ron wrote his dissertation on what are now known as "Black Swan Events," and how classic risk models underestimate true risk, three years before the media started writing about it. Ron is an expert on topics such as quantitative risk modeling, heavy-tailed distributions and risk management, and is passionate about helping our customers avoid the classic pitfalls that can destroy retirements.