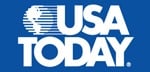 Covisum President, Joe Elsasser, CFP®, was recently quoted in a Social Security Q&A in USA Today.
Q: In three years, when I turn 65, I will collect a pension of about $17,000 a year. Because I will be eligible for Medicare, I will save significantly on health care premiums. At that time, I would like to retire from my current job and use IRA savings to supplement my income and wait until I am 70 to start Social Security. How will my Social Security benefit be affected if I am not contributing from age 65 to 70? Is there some type of calculator to use?
Joe answered:
"If you worked a full 35 years at or near the Social Security taxable maximum, the impact will be minimal. If you had significant gaps in your work history or several years with lower wages and the job you will be retiring from is considerably higher pay, it could have a more substantial impact."
Read Joe's full answer and the other Social Security questions and answers in USA Today, and sign up for a 10 day free trial of Social Security Timing to help you answer all of your clients' Social Security questions.