You can customize the disclosure and logo in Settings after you login to portal.covisum.com.
Follow these steps to add a personalized disclosure and/or logo to your client report PDF.
1. Select "settings" on the left side navigation on the home page. Then select "Report Disclosure." This will direct you to the disclosure entry.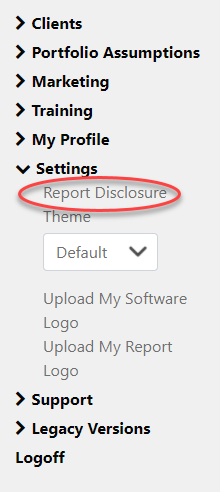 2. Enter custom disclosure and save.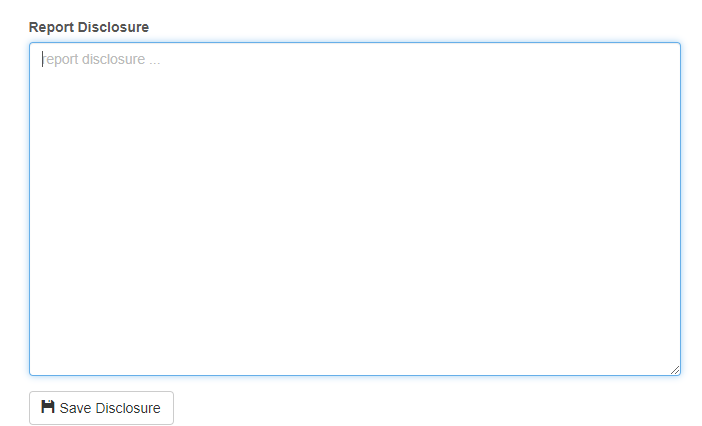 3. You can click either "Upload my Software Logo" or "Upload My Report Logo" to navigate to the personal information page. From here, you can update your name, designations, firm name, phone numbers, address and website information. You can also enter your biography.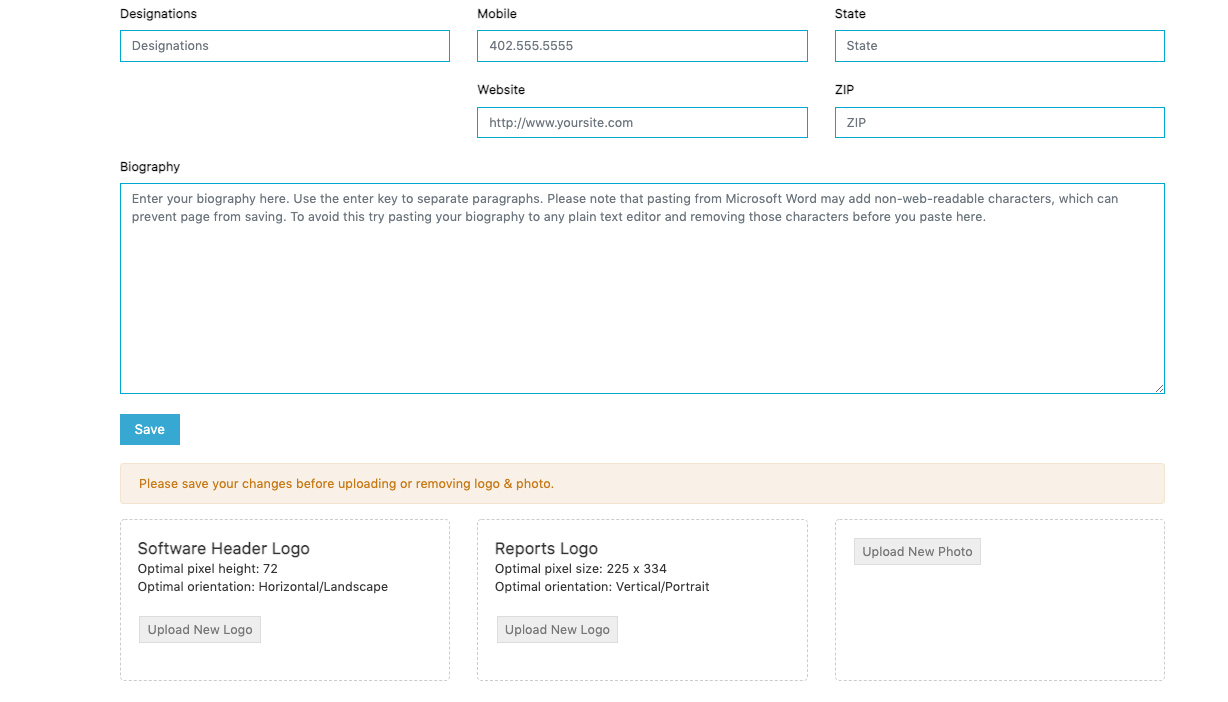 4. Scroll down to the bottom of this page to upload, modify or remove your logo and photo.

Note: Please save your changes to your personal information before uploading or removing a logo and/or photo.