What are the inputs for SmartRisk?
You need your client's portfolio assets and quantities.
Click on add a client.
Input the client's first name, last name, date of birth and life expectancy.

4. Click on enter accounts or upload accounts and input your client's account information.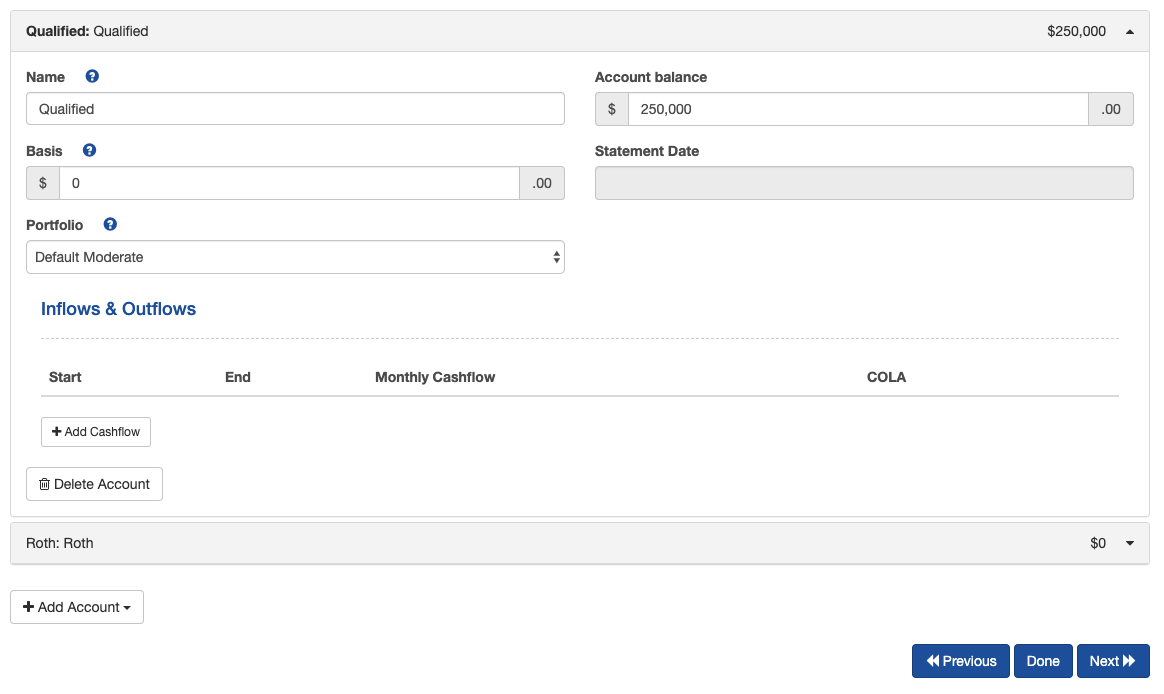 5. Update your client's risk tolerance and click run.