Tax-Efficient Retirement Presentation
Conducted by Joe Elsasser, CFP®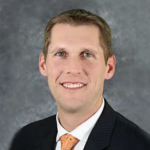 Joe can conduct either a 50-minute or 100-minute presentation on tax-efficient retirement. The presentation is designed to provide an understanding of the basic rules regarding Social Security retirement benefits, the impact of different planning strategies, how taxes can derail retirement income plans and how to avoid a tax torpedo, and other retirement income planning opportunities.
---
Agenda
1. Social Security Basics (15/30 minutes)
Social Security planning basics
How benefits are determined
How an early or delayed election could impact a client's benefit
2. Planning Strategies (10/20 minutes)
Strategies that can add tens of thousands of dollars
Understand how working could impact benefit amount
Changes in claiming strategies from recent legislation
3. Income Taxation and Social Security Benefits (15/30 minutes)
Blending withdrawals from IRA, Roth IRA, Non-Qualified accounts and Social Security to reduce taxes
Withdrawal strategies to increase portfolio longevity and estate values
4. Integration of Social Security Claiming Strategies with Retirement Income Planning (10/20 minutes)
Case studies
Issues with retirement income plans specific to high-, middle- and lower-income clients
Roth conversions
Funding delayed Social Security claiming
Maximizing Social Security benefits
---
What are attendees saying?
Presenter was very knowledgeable – I am a retired Social Security manager so my standard is high!

Presenter did a good job of boiling down complex info into essential points.

New and great ideas regarding tax treatment and calculations.

Speaker was very knowledgeable and had good presentation style.

Loved the scenarios throughout – kept me engaged in the content.

Good, explanatory slides. I talk to my clients about this, but I should utilize examples like this.
---
Equipment & Fees
8' X 10' screen
Projector
HDMI cable
Lavaliere microphone if audience is more than 30
$10,000 fee per day of speaking - maximum of two hours of speaking per day
Host pays all travel-related expenses arranged by Covisum, including airfare, hotel, and transportation
---
Terms of Service
The speaking fee is $10,000 plus all travel-related expenses. One-half of the speaking fee is required to confirm the speaking date and is to be returned with the signed agreement. The balance of the speaking fee is due the day of the speaking engagement.

Host agrees that if the balance of the speaking fee is not received at the time of speaking presentation, the Presenter reserves the right not to perform, and Host agrees to reimburse the cost of airfare and lodging for the duration of the stay. Host agrees that, in the event of cancellation of the speaking performance by Host at least 90 days prior to the event, 100% of the fees relating to this booking will be refundable. If cancellation occurs greater than 30 days prior to the event, 50% of the fees will be refundable. Cancellations 30 days or less from the date of the event are non-refundable. If Presenter cancels due to illness or unforeseen emergency, deposit shall be refunded to Host.

Host may videotape this presentation and share the videotaped presentation with Host's producers in its sole discretion; provided, however, that any use of the videotaped presentation must be behind a login screen and contain the disclaimer "For advisor use only. Not intended for general distribution" along with the copyright notice "© Covisum, LLC" This right may be revoked by Presenter at any time, with 30 days' written notice. No other rights are provided or waived. In consideration of presenter offering these rights, Host will provide Presenter, at no charge to Presenter, a digital copy of the video recording(s) of this presentation if and only if recording(s) are made.

Except for as expressly stated herein, no image of Presenter or Presenter's intellectual property may be used without the express prior written consent of presenter.

The presentation to be performed will be done in a professional and competent manner. Presenter makes no guarantees and takes no responsibility for the individual results that Host, or its producers produce in connection with the presentation. Host hereby agrees to indemnify, defend, and hold harmless Presenter, and its managers, officers and employees from and against any and all losses, claims, damages, liabilities, fines, penalties, actions, costs and expenses of whatever nature, including, without limitation, any third-party claims (collectively "Loss"), to the extent that the Loss arises out of or is related to the presentation.