We help advisors and their clients create a shared vision of the future. "Co" means joint or shared, and "visum" means vision or mental image; Covisum thus means shared vision.
Covisum provides financial advisors with software, training and support to deliver retirement income plans that improve the lives of clients by facilitating better retirement decisions.
We provide a AAA experience:
Awesome Support
Actionable Client Reports
Aligned Interests
Our team of experts will walk you through implementation and answer any questions you or your clients have. We understand that it's easier for a client to stay on their current path, rather than create a new one. Our actionable client reports help you paint an accurate picture of retirement strategy outcomes, making it easier to define the strategy that helps them meet their financial goals.
When you win, we win. With a 99% retention rate each month, our subscribers continue to find value in our solutions. We compensate our employees based on your satisfaction.


Testimonials


"You have convinced me that as a CFP and Enrolled agent, I have greatly failed my clients in that I have not had this knowledge to share with those ages 62 and older. I feel it is imperative that I get to know this data well enough to start doing presentations at least to my existing clients, and eventually to the general public." Read more.
---
About the software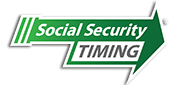 Our first product was Social Security Timing, which launched in 2011 and received the first patent of among Social Security claiming software companies. Social Security Timing helps financial advisors identify optimal Social Security claiming strategies for their clients. Of course, Social Security is just one piece of the larger retirement income picture, so we began offering an overall training program in 2013 covering the integration of Social Security with risk management, tax, and estate planning issues.

In January of 2016, we launched our second software, Tax Clarity, which helps advisors show clients a "landscape view" of their tax situation and better understand the Tax Alpha an advisor can help clients generate with smart income strategies.

In August of 2017, we launched our third software platform, SmartRisk, which offers the highest level of risk management sophistication in the broker-dealer world and provides real-time, high-velocity, risk-based margin lending decisions to professional traders. SmartRisk for advisors uses the same top-of-the line algorithms to calculate risk for your clients.
---