Joe Elsasser, CFP®, RHU®, REBC®
President
Joe developed Social Security Timing® software in 2010 because, as a practicing financial advisor, he couldn't find a Social Security software that would help his clients make the best decision about when to elect Social Security benefits. Since its launch, Social Security Timing has grown exponentially, now serving over 20,000 financial advisors nationally. Through Covisum, Joe introduced Tax Clarity® in 2016, which helps financial advisors show their clients the hidden effective marginal income tax rates that can significantly impact cash flow in retirement. In early 2017, Covisum acquired SmartRisk. This platform allows advisors to model what-if scenarios with account positions and align a client's risk tolerance with their portfolio risk.
Based in Omaha, Nebraska, Joe co-authored "Social Security Essentials: Smart Ways to Help Boost Your Retirement Income," is a regular speaker at industry events and is frequently interviewed by trade and national media.
Want Joe to speak at your event? Download our speaker packet to start the process.
---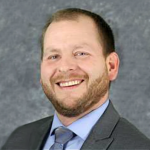 Dan Gaydos
Chief Operations Officer
Other than Joe Elsasser, Dan is Covisum's first and longest-serving employee. This tenure translates into a deep understanding of the software and how advisors use it, as well as extensive knowledge of Social Security. If he doesn't have the answer, his perseverance, resourcefulness and commitment to helping advisors and their clients guarantee he'll find the answer. Dan oversees staff and advisor training, handles complex advisor questions, works with development on solving software issues and incorporating advisor suggestions. A native of Omaha, Nebraska, Dan takes his job seriously, because, as he sees it, helping advisors is assisting their clients with important decisions that can greatly impact their retirement and their lives.
---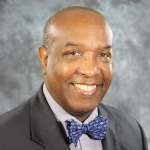 William "Keith" McCullough
Director of Customer Support
With an extensive and impressive career in operational support and service to others, Keith is ideally qualified to lead the Covisum support team. He ensures that team members are prepared to provide advice and assistance to financial advisors so that they can help their clients make the best possible retirement decisions. Keith served 20 years in the U.S. Air Force and has more than 30 years of experience in training, program management, software engineering, and customer support and services. He has worked with the Department of Defense, FBI, CIA, Office of Special Investigations, the executive and legislative branches and international agencies and governments. Most recently, before joining Covisum, his entrepreneurial spirit led to unexpected success as a virtual radio producer for more than a dozen years. He doesn't view his work at Covisum as a job — but as a privilege to have a positive influence on clients' lives.
---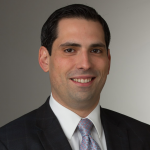 Renaud "Ron" Piccinini, PhD
Director of Product Development
Ron came from France to America, finally settling in Omaha, Nebraska. He brings extensive experience in building world-class risk systems, supporting tens of billions of dollars in assets to Covisum. Prior to joining our team, Ron co-founded PrairieSmarts, a software business created to provide transparency, flexibility and simplicity to the financial industry. Ron also has experience as the director of portfolio modeling for TD Ameritrade and with bank treasury risk systems and quantitative challenges. Ron wrote his dissertation on what are now known as "Black Swan Events," and how classic risk models underestimate true risk. Ron is an expert on quantitative risk modeling, heavy-tailed distributions and risk management, and is passionate about helping our customers avoid the classic pitfalls that can destroy retirements.
Want Ron to speak at your event? Download our speaker packet to start the process.
---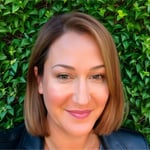 Katie Godbout
Director of Sales & Marketing
Katie thrives on making an impact and achieving big goals. She believes that communication strategy has a major impact on business success. As a strategic communicator with a diverse background in non-profit, B2B, healthcare, and SaaS, Katie combines her expertise in strategy development, marketing and sales to spread the word about how Covisum can help advisors and institutions inform their clients of the best financial decisions. Follow me on LinkedIn.