Covisum utilizes a best-practice framework and ongoing governance to protect your client and company information.
ISO/IEC 27001 is an internationally recognized management system for controlling information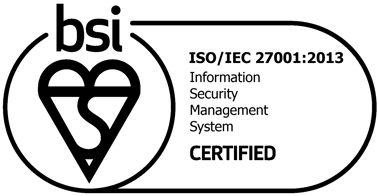 security and governance risk. Certification is achieved through an external accredited certification body following extensive audits of our practices, policies, and procedures. Covisum has invested in the people, processes, and technology to protect your organization's data. We underwent an independent expert assessment to ensure that your data is protected.
Risk management is a fundamental part of the Covisum software development process. Our comprehensive Information Security Management System defines how information should be managed and outlines security controls for all IT systems and software operations to protect privacy. You can find more information about our privacy policy here.