Bill Corley is a Certified Financial Planner at Corley Investment Management located in Folsom, California.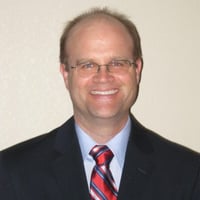 William Corley, CFP®, has specialized in helping people with their retirement income issues for more than 25 years. For the last two years he has extensively worked with people on their Social Security issues. He has attended Covisum's The School three times. Here, we share a few things about William.
Q: What one thing would you take with you on a deserted island?
A: My Life Application Bible — for the scriptures and also the insights.
Q: What do you like best about the work that you do?
A: God gave me the talent to understand finances when most people don't. I like to help people improve their life, and providing them with financial plans and advice is one way I can help them. I am a planner and an organizer, and this work allows me to use these skills.
Q: What's your biggest professional challenge?
A: Getting new clients while serving existing clients. I take it very personally. If I think I have a good lead and feel like we hit it off, and then they decline to work with me, I take a personal hit.
Q: What advice do you have for someone considering joining the industry?
A: Forget the financial planning — marketing is what you've gotta do. The people who are finding the most success are the great marketers. Even the best advisors are struggling to build trust. I've been in this business for 27 years now, and I've only come across two prospects who didn't need my help — either a lot of help or a little, but it's very hard to build trust and create a relationship, let alone expect one trusted relationship to turn into referrals all by itself. Regular and strategic marketing builds business.
Q: How has The Arrow Group impacted your business?
A: Greatly — there are other Social Security programs you can buy, but none of them can provide the context that The Arrow Group and Covisum's software and leadership team can. Plus, Joe Elsasser, Covisum's president, is a fantastic subject matter expert, and I've learned a lot from him on The Arrow Group calls, as well as from a number of other members. There's just so many great ideas and best practices that are shared.