Lauren DeGroot is an associate advisor at Sequent Planning, LLC, an Omaha-based investment advisory and financial planning firm.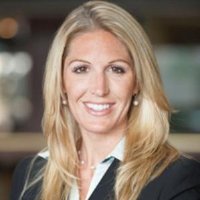 Her practice is focused specifically on helping people with major retirement-related decisions, including when to take Social Security, when to draw from various retirement accounts and how to manage risk and taxes throughout retirement. As a member of The Arrow Group, we wanted to check in with Lauren and ask her a few questions.
Q: What's your favorite home-cooked meal?
A: Anything Mexican — tacos, enchiladas, homemade salsa, guacamole ... oh yeah, you can't forget the margarita to go with it. :)
Q: What do you like best about the work that you do?
A: Educating and helping people make informed financial decisions and achieve peace of mind. Many people come into our office overwhelmed by the decisions they are forced to make as they transition into retirement. It is very rewarding to be able to help people gain clarity and navigate retirement decisions with confidence.
Q: What's your biggest professional challenge?
A: I think everyone would agree that an influx of new clients is a good thing. That said, when we have several new clients in our pipeline, and 30 to 40 hours of work into each financial plan, it can be challenging to move clients through our process in a timely manner while managing day-to-day tasks and balancing work/home life. Setting realistic expectations and getting our staff together weekly (no matter how busy we are) has been imperative to helping us move the needle forward.
Q: What advice do you have for someone considering joining the industry?
A: Specialize. You don't have to be everything to everyone to be successful in our industry. Focus on one area and become the very best at it.
Q: How has The Arrow Group impacted your business?
A: Collaborating with like-minded advisors has brought about new ideas and perspectives. Whether we're discussing marketing strategies, software programs, planning techniques, products, processes or client events, there are many things we can learn from each other that ultimately enhance our business.