It's one thing to hear Covisum tell you how great Tax Clarity® is, but wouldn't it be helpful to hear directly from another advisor who is using it in their practice? Watch this webinar presented by Tax Clarity subscriber David Lloyd, CFP® and Covisum® Founder and President, Joe Elsasser, CFP® to see a case study highlighting some real-life opportunities for clients through Roth conversions.
Welcome to our guest webinar series! We've created several webinars with insights from real Covisum software subscribers who love the tools, use it regularly, and tailor it to their practice.
"Tax Clarity helps clients visualize and anticipate the impact of different taxable activities like Social Security or if they should take capital gains or not. It also opens up a conversation, which most people aren't even aware of as they approach Medicare age, about IRMAA taxes and how if we can control their taxable income a bit, they may be able to avoid some of those higher IRMAA tax situations. It's a pole around which a conversation becomes more elaborate and comprehensive."
About David Lloyd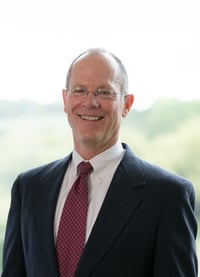 David Lloyd grew up in the mountains of Colorado and being out in nature continues to be his favorite pastime. His father's career in the financial services industry played a big role in David's life growing up and ultimately influenced him to enter the industry as well and become a financial planner. One of David's first jobs was a clerk at a trust company in Boulder, CO. After college he began building his technical and market skills and began studying for the Certified Financial Planner™ certification.
Prior to joining Century Management, David was a trust officer and employee benefit plan administrator for Trust Company of America, a trust officer and vice president for First Interstate Bank of New Mexico, a financial consultant for Merrill Lynch & Company, and an investment specialist for Charles Schwab & Company.
Today, as a Senior Wealth Advisor and the Director of Financial Planning at Century Management, David oversees all of the financial and retirement planning activities at the firm and works with clients; helping to match their investment strategy with their overall goals and plan.
David graduated with a BA from University of Colorado, Boulder, is a graduate of the American Bankers Association's National Graduate Trust School, holds a Certified Financial Planner™ (CFP®) certification, and is a Certified Trust and Financial Advisor (CTFA) earned from the American Bankers Association.