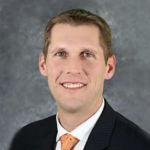 Joe Elsasser, CFP®
President & Founder
Joe developed Social Security Timing® in 2010 because, as a practicing financial advisor, he couldn't find a Social Security tool that would help his clients make the best decision about when to elect their benefits. Inspired by the success of Social Security Timing, Joe founded Covisum®, a financial tech company focused on creating a shared vision throughout the financial planning process.
In 2016, Covisum introduced Tax Clarity®, which helps financial advisors show their clients the hidden effective marginal income tax rates that can significantly impact cash flow in retirement. In early 2017, Covisum acquired SmartRisk™, software that allows advisors to model "what-if" scenarios with account positions and align a client's risk tolerance with their portfolio risk. In January of 2019, Covisum launched Income InSight®, an income planning tool that deeply integrates with Covisum's other tools and helps advisors make better financial decisions, faster, while resolving conflicts in assumptions and conflicts in results that plague other financial planning tools.
Covisum powers some of the nation's largest financial planning institutions and serves more than 20,000 financial advisors.
Based in Omaha, Nebraska, Joe co-authored "Social Security Essentials: Smart Ways to Help Boost Your Retirement Income," is a regular speaker at industry events and is frequently interviewed by trade and national media.
Want Joe to speak at your event? Download our speaker packet to start the process.
---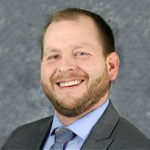 Dan Gaydos
Chief Operating Officer
Other than Joe Elsasser, Dan is Covisum's first and longest-serving employee. This tenure translates into a deep understanding of the software and how advisors use it, as well as extensive knowledge of Social Security. If he doesn't have the answer, his perseverance, resourcefulness and commitment to helping advisors and their clients guarantee he'll find the answer. Dan oversees staff and advisor training, handles complex advisor questions, works with development on solving software issues and incorporating advisor suggestions. A native of Omaha, Nebraska, Dan takes his job seriously, because, as he sees it, helping advisors is assisting their clients with important decisions that can greatly impact their retirement and their lives.
---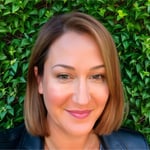 Katie Godbout
Director of Sales & Marketing
Katie thrives on making an impact and achieving big goals. She believes that communication strategy has a major impact on business success. As a strategic communicator with a diverse background in non-profit, B2B, healthcare, and SaaS, Katie combines her expertise in strategy development, marketing and sales to spread the word about how Covisum can help advisors and institutions inform their clients of the best financial decisions.
---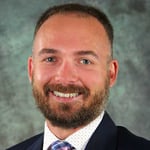 Chris Whitehill
Director of Software Development
Chris brings more than 18 years of success in software development and technical leadership to the Covisum team. As a lifelong learner, he is always on the lookout for new ways to solve challenges. His passion for technology, drive for continuous improvement and servant leadership attitude make Chris the right person to architect projects that visually illustrate the value of a good retirement decision.
---