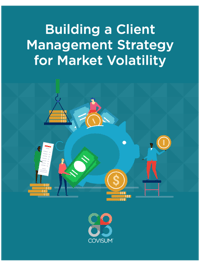 Bear markets and market volatility stir up understandable anxiety among your clients—especially those who are approaching or already in retirement and have less runway ahead of them to recover from that market disruption.
In these times of economic turmoil, it is important that investors and financial advisors alike remind themselves why they went through the financial planning process in the first place.
In this free online guide, we'll:
Provide a blueprint for communicating with your clients to calm their worries
Show you how to educate your clients on best practices for managing their investments
Review how to take tangible steps to adapt portfolio allocations
Walk through the process of implementing stress tests to strengthen clients' investment strategies in preparation for the next bear market
Fill out the form to the right to download your guide.