To address what some financial experts call a "retirement crisis," the SECURE Act has imposed several changes to wealth management in America. These changes are designed to improve retirement savings opportunities for the current U.S. workforce while also offering new benefits to retirees looking to preserve and extend the value of their current retirement funds.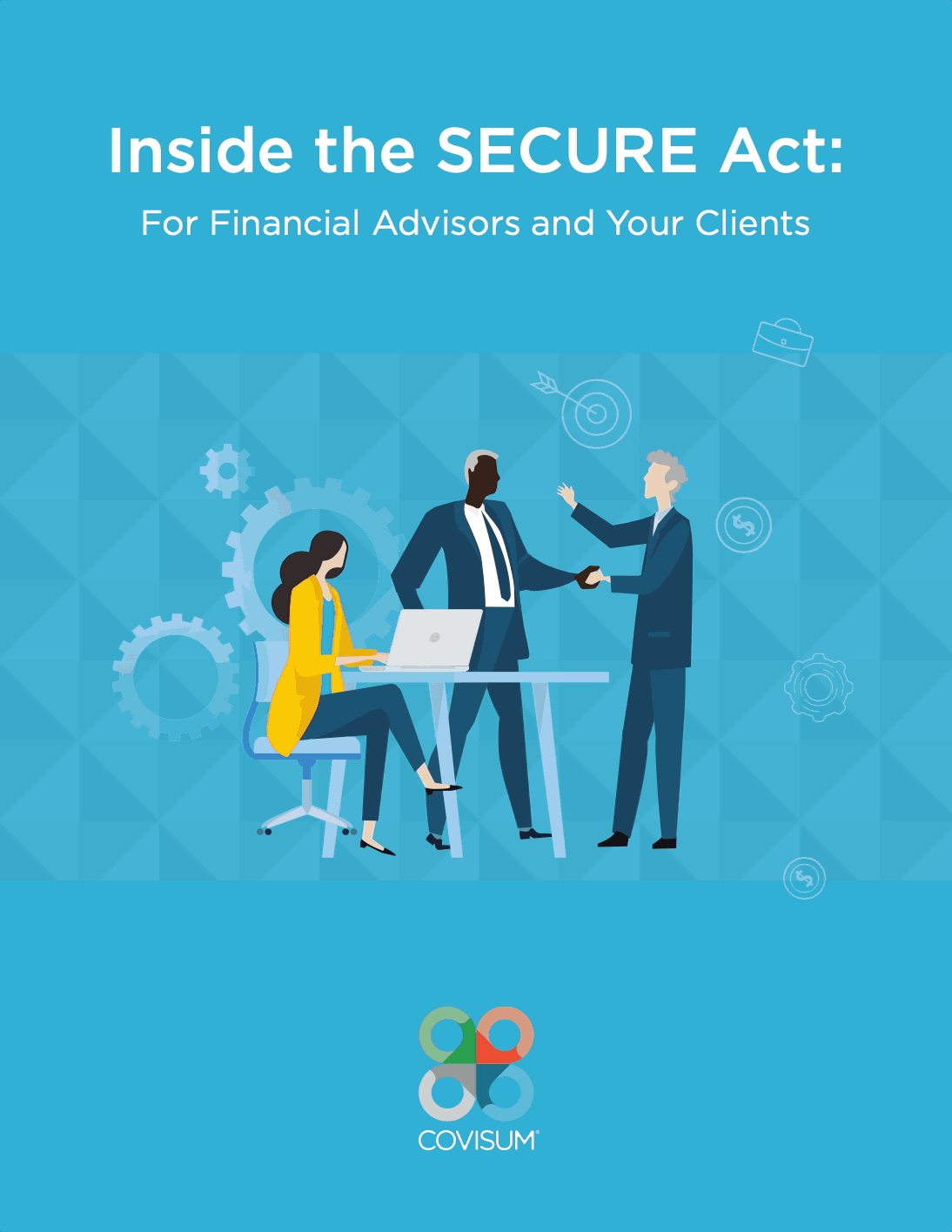 To help financial advisors understand the changes brought about by the SECURE Act and to improve their ability to meet their clients' changing needs, we've created this guide, which also features feedback from Covisum contacts across the financial services industry.
Through our survey results and detailed feedback from those contacts, we've compiled a guide to the SECURE Act that illuminates the top trends and challenges of this new legislation, as well as how today's wealth management industry plans on accounting for these changes.
Fill out the form to get your free guide.