The Software
Awesome Support - Actionable Reports - Aligned Interests
Covisum provides software, training, and support for financial advisors. Read what our clients are saying. Learn more about our software solutions, take a trial, and subscribe. We'll support you along the way. New to our software? Take a 10-day, no-credit-card-required free trial and see the value for yourself.
Social Security Timing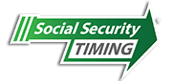 A subscription to Social Security Timing® gives you access to our industry-leading, patented software and our team of Social Security experts. Our software can help you unlock Social Security benefits up to $100,000 and more. Learn more.
---
Tax Clarity

Strengthen your value to clients by showing ways to make even smarter decisions about when to realize income or gain with Tax Clarity. Learn more.
---
SmartRisk

SmartRisk is powerful technology that serves the needs of advisors. Effectively estimating a client's risk can help them avoid behavioral mistakes, significantly impacting their bottom line. Learn more.
---