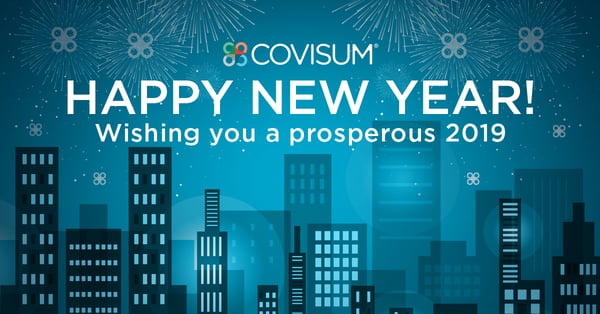 As we wrap up 2018 and launch into 2019, now is the perfect time to start thinking about how to strategically grow your financial planning practice. Here are five resolutions you should make for 2019 to help your business grow.
Identify your niche. Have you identified your niche? According to a recent study published by TD Ameritrade Institutional, firms with a specific target market are achieving superior rates of growth and profitability than their peers. Choosing a niche leads to greater efficiencies in servicing and marketing, which in turn reduces costs and boosts growth. So, make a resolution in 2019 to:
Choose a niche
Define how you serve the niche better than anyone else
Focus and amplify your message
Create a marketing strategy. If you don't have a strategic marketing plan, the beginning of the year is the perfect time to get started. It may seem intimidating to create a marketing plan from scratch, but we have many resources to walk you through the process step-by-step. A strong marketing plan must include a few key elements:
Clearly defined goals
Measurable objectives
Tactics to help you achieve your objectives
It's also crucial to create a client persona. A client persona will help you understand exactly who you are marketing to. It allows you to get inside the mind of your ideal client and tailor your messaging specially to him or her. Don't know where to start? Download our free resource, The Financial Planner's Guide to Client Persona Development.
Find the right tools. All financial planning software is not created equally. You want software that is tailored to you and the client base you primarily serve. Your tools are important conversation starters that can support the dialog you should be having with your clients. The right software can help you communicate complexities in a way that is easy for clients to understand. The right software should:
Save you time
Make your life easier
Help you communicate effectively with clients
Provide you with peace of mind
If your current tech stack isn't meeting those needs, now is the perfect time to reevaluate.
Host seminars that prospects will want to attend. Seminars are a great way to attract new clients, but you need to put some extra thought into the process to ensure that you're getting the most from the opportunity. Start by:
Selecting a seminar topic that is specific, important to the financial well-being of the attendees, and challenges prior assumptions.
The objective of your seminar should be education. Focus on educating attendees rather than selling to them.
Market your seminar on your website, on your social media channels, and through client communications like emails or newsletters.
It is most important to remember that the purpose of the seminar is to educate your audience. They are listening to your presentation because they have a question that your expertise can help them solve. Check out this blog post for additional tips on hosting an educational seminar.
Stop pretending that you know everything. Clients definitely want and need help navigating the tax impact on their retirement withdrawal and investment strategies, but their needs often go way beyond those specific concerns. Clients in and near retirement can experience a wide range of complicated financial factors not limited to:
Social Security
Medicare
Housing decisions
Health care
Medicaid
It's hard, if not impossible, to be the expert in every one of these areas. Therefore, you'll need access to expert assistance. Perhaps people at your firm can specialize in one of these areas, or you can build a list of outsiders to bring in. Either way, you'll have a competitive advantage when it comes to comprehensive planning.
It's easy to think about making resolutions for the New Year in your personal life. Considering how much time we all spend at work, make this the year that you implement some resolutions in your professional life as well. Cheers to your growth and success from the Covisum team!
Looking for some help? Check out our free downloads to help you get and stay organized.