Contributed by Joe Elsasser, CFP® president of Covisum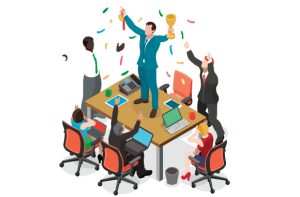 You've done it. You've created a business and marketing plan. You've promoted your seminar, successfully filling the room with the right audience. Several potential clients have reached out to you to follow up and create retirement plans for them. Success!
But, wait. How will you close the deal? Preparing for your initial meeting with a prospect is critical. We break it down into easy steps.
Preparing for your first meeting with a prospect
Two weeks before the meeting
Much of the work that needs to be done for your first meeting with a client happens before they step foot through your door. I always send out a packet two weeks prior to our in-person meeting, including an initial consultation letter on letterhead and customized for the client, a document checklist that includes everything they need to bring in order for me to prepare their retirement financial plan, a confidential profile questionnaire, and a budget worksheet.
Two days before the meeting
Make sure that your materials are prepped in advance of your prospective client stepping in your office. In my practice, we create a packet for each new client meeting that includes our advisor Form ADV, wrap-fee program information, a customized letter to the client outlining our financial planning philosophy, privacy notice information, our business brochure and agreements (financial planning agreement, investment advisory agreement, and authorization to furnish information).
Day of the meeting
This is one of the most important points in on-boarding a prospective client. No matter how prepared you are with your "stuff," you need to make a connection with the client. They need to trust you, and we all know that trust is not necessarily an easy thing to earn. Clients may be skeptical of how much value you can offer or they may already have ideas about what's best for their financial plan. You have an opportunity to listen more and talk less at this first meeting. Get to know your client and start building a relationship. Discover their goals, successes, and challenges. Let them ask questions and answer them honestly.
Aside from creating a personalized connection with a new client, I also make sure to review our planning processes and outline the deliverables. If they are ready at this point, it's OK to sign agreements and receive their financial documents. If they are not ready yet and prefer to set an additional meeting to sign paperwork and receive documents, make sure to get that on the calendar before they leave as part of the "next steps" section of your meeting.
Delivering value to your new client
Now that you've prepared for and secured your new client, it's time to deliver value. Download our free checklist to make sure you are covering your bases.