As the markets continue to recover smart advisors are looking for opportunities to convert part of a traditional IRA into a Roth IRA. There are some significant long-term tax benefits for those who convert to Roth. The recovery will be tax-free, and smaller Roth conversions early in retirement can reduce later RMDs, spreading out the tax liability more evenly throughout retirement.
Join Covisum Founder and President, Joe Elsasser, CFP®, for a live webinar on Wednesday, July 29, 2020, at 1:30 p.m. CT titled, Roth Conversions: The Secret to Success.
Joe will show you how to use Roth conversions to make you your clients' retirement strategies more tax-efficient and clearly show the value you add.
In this webinar you will learn:
What you should consider before converting to a Roth.
How much is too much?
How to communicate the benefits of Roth conversions.
How to use the Tax Clarity software to find opportunities for Roth conversions.
Meet Your Presenter
Joe developed Social Security Timing® in 2010 because, as a practicing financial advisor, he couldn't find a Social Security tool that would help his clients make the best decision about when to elect their benefits. Inspired by the success of Social Security Timing, Joe founded Covisum®, a financial tech company focused on creating a shared vision throughout the financial planning process.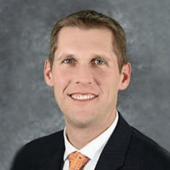 In 2016, Covisum introduced Tax Clarity®, which helps financial advisors show their clients the hidden effective marginal income tax rates that can significantly impact cash flow in retirement. In early 2017, Covisum acquired SmartRisk™, software that allows advisors to model "what-if" scenarios with account positions and align a client's risk tolerance with their portfolio risk. In January of 2019, Covisum launched Income InSight®, an income planning tool that deeply integrates with Covisum's other tools and helps advisors make better financial decisions, faster, while resolving conflicts in assumptions and conflicts in results that plague other financial planning tools.
Covisum powers some of the nation's largest financial planning institutions and serves more than 20,000 financial advisors.
Based in Omaha, Nebraska, Joe co-authored "Social Security Essentials: Smart Ways to Help Boost Your Retirement Income," is a regular speaker at industry events and is frequently interviewed by trade and national media.
There will be 10-15 for questions after the webinar. All registered attendees will receive a recording of the webinar. Save your seat.