The Covisum team is comprised of several talented people with diverse backgrounds and expertise who make the business better than any one person could do on their own. Covisum recently hosted an event to celebrate our greatest asset, our employees. At the event, Founder and President, Joe Elsasser, CFP® presented the second-annual Covisum President's Awards.
The Mentor Award
The Mentor Award is presented to an individual who spends time and energy on teaching others. This year's Mentor Award was presented to Katie Godbout, Covisum's Vice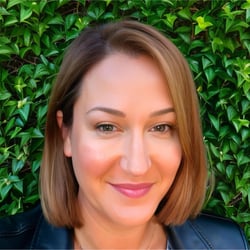 President of Sales and Marketing.
"Katie is a marketing master, and she has systematized our sales process to make it way more efficient. But more importantly, she works tirelessly to empower and encourage her team to find innovative solutions to problems that seem just out of reach. Katie makes it a point to find the individual strengths of every member on her team and fosters an environment where they can grow," said Joe.
The Connector Award
The Connector Award is presented to someone who links together multiple areas of the business – either from a people or systems perspective. This year's Connector Award was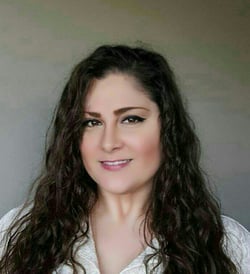 presented to Noreen Lindsay, Program Specialist.
"Noreen fully embodies the spirit of The Connector Award. Over the past year, she has taken on several projects to bridge the gaps between departments. She's a true team player who always looks for opportunities to collaborate and feels that we are stronger when we work together to achieve a common goal," said Joe.
The "Git-R-Done" Award
The "Git-R-Done" Award is presented to a team member who sets the bar high and then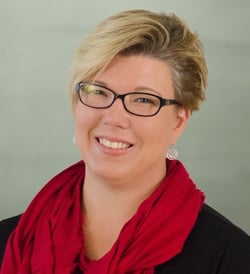 achieves big goals. This year's "Git-R-Done" Award was presented to Amy Lucas, Agile Product Owner.
"Amy has done an incredible job at tackling some of the projects that we've wanted to finish for a long time. She is a reliable problem-solver who views every challenge as an opportunity. In an environment where there are 10,000 things that matter, Amy has done an incredible job at focusing on those that matter most and pushing them across the finish line," said Joe.
Congratulations to Katie, Noreen, and Amy!