Refine Your Marketing
Around the world, normal business operations have been disrupted. It has never been more important to refine your marketing process and tailor your messaging to make sure you're reaching the right audience. On Tuesday, May 19, 2020, at 1:30 p.m. Central Time a live panel of marketing experts will show you how you can adjust your marketing and reach your prospects during a time of change and uncertainty. Meet the panel.
Samantha Russell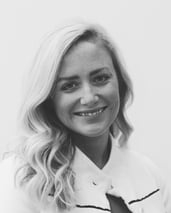 Samantha is the Chief Marketing & Business Development Officer at Twenty Over Ten, the fastest-growing digital marketing platform for financial advisors. Samantha supports this growth by amplifying Twenty Over Ten's brand presence and setting its inbound marketing strategy to drive awareness and demand for all its digital communication, marketing, and lead-generation products. An industry-leading content-creator and speaker, Samantha holds a BS in Communications from Miami University.
Katie Godbout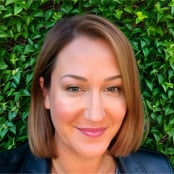 Katie Godbout is the Vice President of Sales and Marketing for Covisum. As a member of Covisum's executive leadership team, she believes that communication strategy has a major impact on business success. Katie is a strategic communicator who started in sales and now has nearly 15 years of marketing experience. She has done crisis management for a national non-profit organization, oversaw all marketing and communication efforts at a multi-million-dollar health care market research firm, and has extensive knowledge in creating strategic sales enablement processes. Katie has presented at industry events for the Public Relations Society of America and the American Marketing Association. In addition, Katie founded her own strategic marketing consulting company. Follow her on Twitter @KatieAGodbout and connect with her on LinkedIn.
Courtney McQuade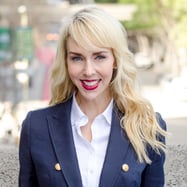 Courtney McQuade is a recognized social media expert. She has over 20 years of experience at asset management firms, RIAs and several of Wall Street's largest banks. She began her career 'in the trenches' spending a decade as a sales assistant and branch administrator at major wirehouses, and then in advisor technology training and social media marketing. Courtney creates and implements transformative, compliant social media strategies to teach individuals and organizations how to reach their target audiences and uncover untapped opportunities through social media. She builds confidence in her clients and counsels them through the awkward and emotional vulnerabilities that can come with posting on social media, always finding ways with a bespoke strategy to inspire and encourage growth. Follow her on Twitter @CourtMcQuade and connect with her on LinkedIn.
There will be 10-15 for questions after the webinar. All registered attendees will receive a recording of the webinar. Save your seat.