Refine Your Marketing
In this rapidly changing environment, it's crucial for advisors to adapt and find new ways to reach clients and prospects. Many smart advisors have discovered that offering educational webinars is a great way to get in front of their ideal audience, but it's not enough to simply offer a webinar. If you're not marketing and following-up correctly, you risk missing out on key opportunities to gain new clients. With the right webinar marketing strategy, you can get new prospects to book time on your calendar.
This free 30-minute webinar will help you polish your own webinar marketing strategy so you can get more appointments.
In this webinar you will learn:
How to attract the right prospects to your webinar
How to host a webinar that encourages attendees to contact you
The best way to follow-up with webinar attendees
How to get attendees to book time on your calendar
About the Speakers
Katie Godbout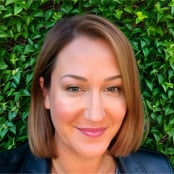 Katie Godbout is the Vice President of Sales and Marketing for Covisum. As a member of Covisum's executive leadership team, she believes that communication strategy has a major impact on business success. Katie is a strategic communicator who started in sales and now has nearly 15 years of marketing experience. She has done crisis management for a national non-profit organization, oversaw all marketing and communication efforts at a multi-million-dollar health care market research firm, and has extensive knowledge in creating strategic sales enablement processes. Katie has presented at industry events for the Public Relations Society of America and the American Marketing Association. In addition, Katie founded her own strategic marketing consulting company. Follow her on Twitter @KatieAGodbout and connect with her on LinkedIn.
Lauren Laferla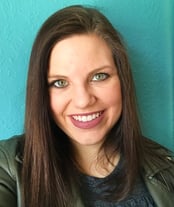 Lauren is a content marketing enthusiast with a love for storytelling—on camera, in writing, and through others. She has a robust communications background that includes: public relations, content creation, internal communications, digital marketing, and copy editing. Driven and motivated, Lauren holds a bachelor's degree in English and is an avid reader. She is happiest when she's reading a good book and petting her dogs. Follow her on Twitter @LaurenLaferla and connect with her on LinkedIn.