There are 144 days until the Department of Labor Fiduciary Rule goes into effect.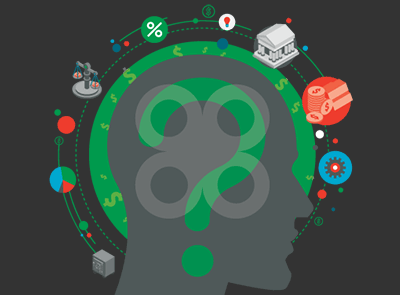 How will this new rule affect your business? How will it change the industry? What does it mean for Covisum® product subscribers and The Arrow Group members?
The answers to these questions will be extraordinarily complex as they unfold over time. However, today, we can discuss whether or not the concept of "fiduciary" is a mindset. With initial compliance required by April 10, 2017, the fiduciary rule broadens the scope of where the fiduciary standard will be applied. Now any broker, registered investment advisor or insurance agent who is paid to give advice to a qualified plan sponsor, plan participant or IRA owner is considered a fiduciary, which means their advice must be in the best interest of the client.
American financial advisors aren't always viewed as professionals who focus on their cleints' best interest. Why is that? Are advisors known for acting in the best interest of their clients? Should they be?
Core Values
At Covisum, we founded our company on the belief that we can help advisors who focus on their clients' best interests. We are passionate about improving lives through better decisions. Our products are built to help advisors facilitate the best retirement decisions for their clients and showcase alternative income strategies. Our team is built on these core values:
Be the customer first
Lead through expertise
Adapt
Persevere
We'd like to think that the fiduciary ruling won't impact why we are in business in the financial industry. We believe we got into the industry for the right reasons — helping people.
Fiduciary: The Mindset
We all know that entering the financial services industry requires a certain level of ethics. An advisor must be trusted and be worthy of that trust, in order to grow his or her business. Professionals in our industry are important players in the game; we have the ability to measurably impact the welfare of others. We have the potential to exponentially improve (or diminish) people's quality of life after retirement.
"What a court, exam or other outside entity might decide is in the best interest of an individual may not align with what an advisor might think, and the DOL rule is codification of the mentality, so that 'acting in the best interest of clients' is not so abstract," said Joe Elsasser, president of Covisum and creator of Social Security Timing®. "A financial advisor's thought process behind a recommendation might be right, but if their documentation doesn't prove that they followed a process, they may face challenges."
So, what is fiduciary, as a mindset? Is it a thought process by which you evaluate all aspects of your business to identify and mitigate conflicts of interest because you believe in putting your customer first?
What's Next?
Many advisors are taking a wait-and-see approach. This is dangerous because we won't know for several years what lawsuits and changes will come about from this ruling. Decisions made in May 2017 won't have consequences that show up in court for two to three years. And since America is experiencing a time of great need for advisors who can provide financial advice to the thousands of people entering retirement every day, it would be a huge missed opportunity to wait this decision out.
Although conscientious advisors have always acted in the client's best interest, the burden on proof after the new rules will be significantly higher. The importance of documentation retention and objective measurement prior to implementation will become impossible to live without. Social Security Timing and Tax Clarity™ subscribers recognize how these tools empower an advisor to exhibit the care, skill, prudence and diligence that is required under the new rule and as many of you know, particularly those of you who attended the recent meeting of The Arrow Group in Reno, we continue to develop tools that help you document and demonstrate the process by which you evaluate and arrive at recommendations for your clients.
If you haven't already, try Social Security Timing and Tax Clarity for free now.