Quarterly Roundup
The year is flying by! We just wrapped up the second quarter and have many exciting software updates, new resources, and recent press to share. Let's jump right in.
Software Updates
Income InSight
Income InSight® subscribers can reallocate portfolios in the plan tab if they do not have a SmartRisk account. This functionality was previously only available to SmartRisk users. This planning technique allows advisors to mitigate plan failures such as portfolio longevity or failed stress tests.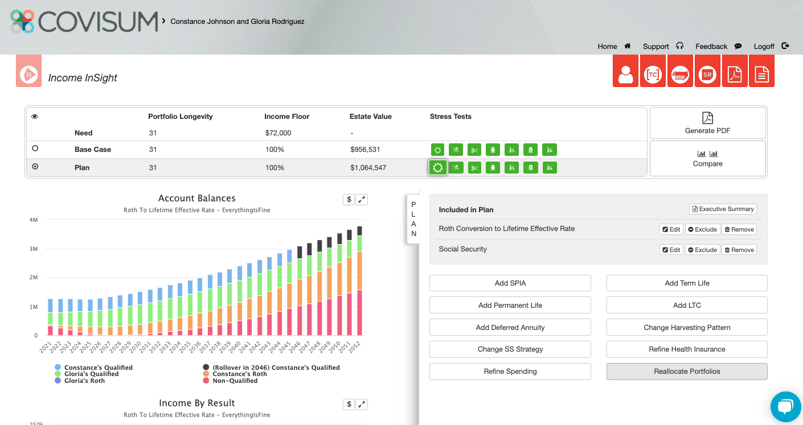 Tax Clarity
We've updated the Tax Summary on the Tax Clarity® PDF report to include the additional 'Over 65' deduction. Subscribers can now easily illustrate deductions.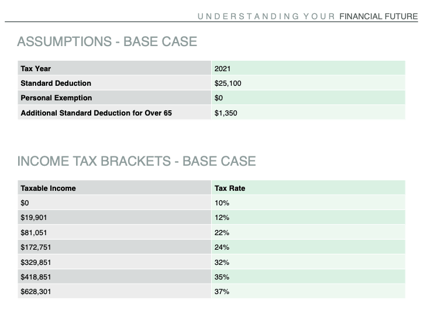 Educational Resources
Checklist: Potential Social Security Claiming Strategies for Couple
For married couples, the right approach to Social Security planning isn't always obvious or intuitive, and the best long-term decision may run counter to what your clients assume is the best method. Use this checklist to determine which strategy is right for your married clients.
White paper: Is Time Running Out on Social Security
While Social Security is a significant income source for many retired Americans, the program struggles with funding. Many industry experts have suggested that the influx of new Social Security claimants, in addition to the reduced income from fewer people working, may cause the Social Security system to run out of funds even faster than initially projected. Accordingly, many retirees are considering claiming Social Security benefits early. Download the white paper to learn:
How the possibility of benefit cuts is not reason enough to suggest that people claim Social Security early.

Why Social Security will continue to be an essential retirement income stream.

How claiming early can leave a lasting negative impact for many people.

What financial advisors can do to alleviate client concerns.

How to communicate the value of a sound Social Security claiming strategy to clients and prospects.

How to optimize clients' Social Security claiming strategies.
eBook: Financial Planning Seminar Topics That Will Attract Prospects
Free seminars to pre-retirees are a proven way to attract prospects and convert them to clients. But for financial planning presentations to be successful, either in-person or online, you must first determine what topics will interest your ideal client. Consider partnering with subject matter experts on issues of importance to people approaching retirement in a "Retirement Transitions Series." This eBook highlights presentation topics routinely used by Covisum subscribers and tips for using seminars to attract prospects.
Marketing Materials
Free Social Security Benefit Cut Marketing Kit
Your prospects and clients may be worried about their Social Security benefits now that many industry experts suggest that the system may run out of funds faster than initially projected. Financial advisors have an opportunity to communicate their expertise to attract new clients. Download our free Social Security Benefit Cut Marketing Kit to gain access to:
Email templates

Social media share graphics

Suggested social media copy

Consumer-facing video on the future of Social Security
No software subscription is required to access the Social Security benefits cut marketing materials, but Social Security Timing® subscribers may find these materials particularly helpful.
Consumer-facing video: Changes to Required Minimum Distributions
If you're a Tax Clarity subscriber, you now have access to a consumer-facing video about changes to required minimum distributions. You can download the video from the Tax Clarity marketing kit page.
Log in.

Click marketing on the left side of the screen.

Select Tax Clarity from the dropdown.

Scroll to the subheading labeled Videos.

Select Consumer-facing video, Changes to Required Minimum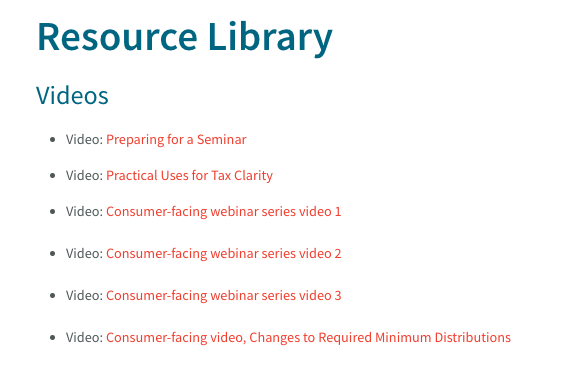 Press
Covisum has been featured in numerous national and trade publications throughout the quarter. In case you missed it:
If you're a subscriber, contact our expert support team if you'd like a more thorough demonstration of the updates or other resources. If you're not a current subscriber but you'd like to learn more, start a 10-day free trial of the software.