Call us a SaaS company, a fintech leader or a software company, but we believe we are more than that. Recently, we sat down with Katie Godbout, our director of sales and marketing, and asked a few questions about Covisum.
How do you say Covisum anyway?
A lot of people ask that, not surprisingly. Phonetically, it's "ko-vee-some." Lots of times, people add an extra syllable, and say something like, "ko-vee-see-um." It's not a word used in normal conversation, so I can understand why it's hard to say.
And what does it mean?
Covisum, when you break it apart, means "shared vision" and has a foundation in Latin. We chose to name our company Covisum because we believe in putting our customers and their clients at the forefront of our decision-making.
When we build calculators, feature sets and resources, we think about the end results both in terms of impact for financial advisors and institutions, and also for retirees and pre-retirees who will be on the receiving end of the financial advice.
What makes the Covisum tools different than others on the market?
All software is not created equally. Making the best financial decisions is complex. Our team creates software and reports that visually illustrate the value of a good decision. Advisors can quickly recognize and identify opportunities to save their clients from leaving significant money on the table. Beyond the technology, we help you win. When you subscribe to our software, you get an entire support team to help you answer both subject matter and software questions. Our awesome support provides you with the confidence and coaching you need to be the expert your clients are looking for. Plus, they are patient and knowledgable, and just nice people. Honestly, this team is second to none.
How does Covisum's software help advisors?
Our tools show advisors how to create better retirement outcomes for their clients. A software subscription arms them you tools and tactics – from marketing to fulfillment – that help systemize and grow your business. If you haven't logged in for a while, login now and check out what's inside. We frequently add helpful resources intended to save you time and make you more effective.
Lately, I've been having a lot of conversations with advisors about adding additional subscriptions to their tech stack – either they already have Social Security Timing® or Tax Clarity®, and want to add the other tool because they see the value in providing the additional reporting for their clients. And everyone is usually pretty excited about the PowerPoint seminars that come with a paid subscription... talk about working smart, not hard!
You've worked in marketing for a long time. What advice can you offer advisors who want to improve their marketing efforts?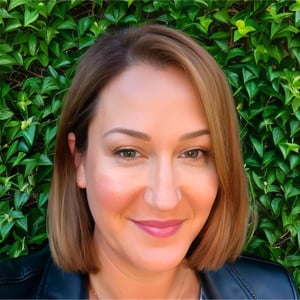 I'm so glad you asked! Business strategy, growth and communication are all branches of the same tree. Here are some of the things that I say over and over to people who ask for help:
Do you have a goal?
Have you clearly defined it in a way that anyone can understand it?

Is it an arbitrary goal (I want 1,000 new clients) or a specific goal (I want to add six new clients this year who are transitioning into retirement and could benefit from tax-efficient withdrawal or Social Security benefits strategies).
Why is that your goal?
This question usually helps people narrow their focus. Keep asking why until you can't ask why any more. This is the foundation of a strategic plan.


Have you clearly defined your target market?
If you will accept anyone who can fog a mirror, the answer to this question is "no." Think of what you are best at. Think about most of your current clients. Which do you enjoy working with the most? Which are most profitable? Which bring you the most referrals? Start thinking about who your best clients are, and then start building an ideal client profile.

If you can define what you are trying to do and whom you are trying to do it with, you have the fundamentals to get moving. If you're looking for more,

I provide a lot of marketing advice on this page.
You told me that the logo is significant, why?
Yes, when our logo was created, we wanted to communicate about the big picture. If you look at the center of the logo, you can see four triangles. Imagine that you are looking down on the top of a pyramid — you'd see four triangles. This pyramid, and these triangles, represent the traditional financial planning pyramid that all advisors learn about when they get started. The loops on the outside of these triangles represent client questions, like "Do I have enough money to retire?" and "When should I start taking Social Security?" The symbolism behind the logo represents the solutions we aim to provide to financial advisors and institutions — the ability to provide a strong retirement strategy for clients by answering the the question that drove a client to seek advice in the first place. Then, easily and naturally moving them into an overall financial planning process. When advisors are armed with the right tools and support, they can continue to add value for their clients. That's what our logo represents.
What else do you want people to know?
Covisum is a great place to work. Our team is passionate about exposing gaps in the financial service industry that create opportunities for clients in the financial planning and investment management process. We thrive on building the tools to solve these challenges and providing the support it takes to succeed. Plus, we truly enjoy each other, our work and our clients.
---
I'd like to hear from you. If you have a story about how our tools have helped you provide value for your clients, save you time, or just make your life better, please leave your comments on this blog post. If you would like to see additional features in our tools, I'm all ears. If you subscribe to our software, feel free to connect to me on LinkedIn, email me, or set up time to chat. Your feedback in important to me personally, as well as our business.