Select add in a new client. When adding in a new client you will first select your client's marital status (Single, Married, Divorced, Widowed).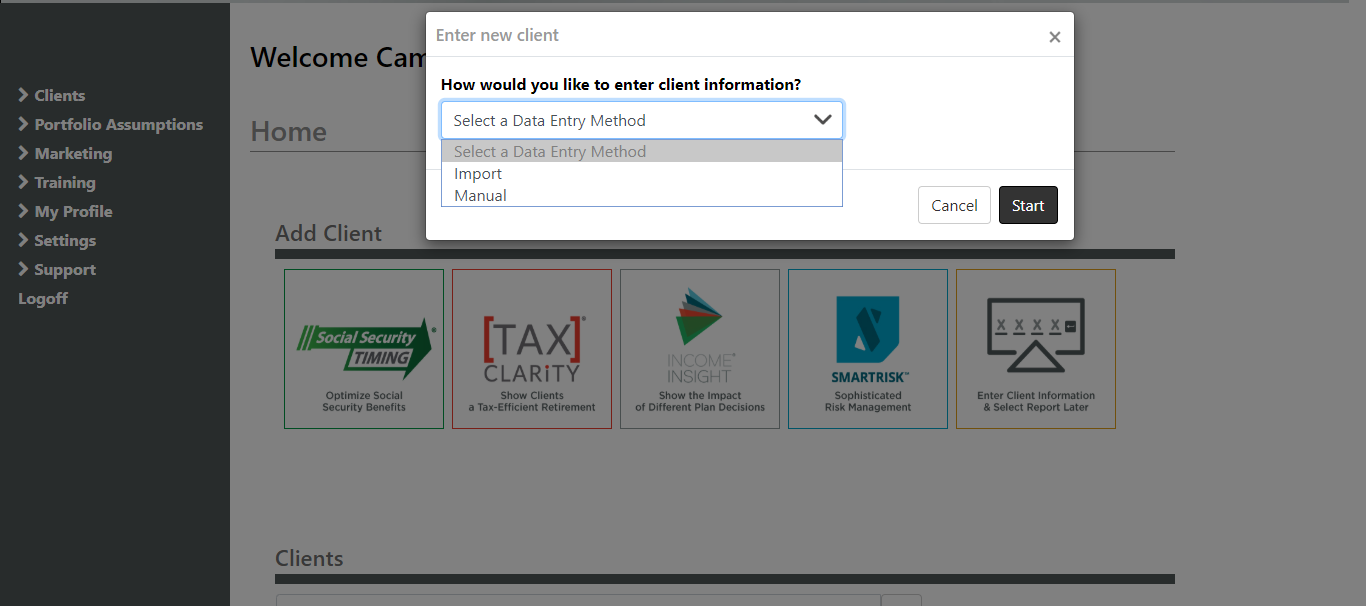 It takes less than five minutes to input basic client information.

The earnings page will require you to enter in the Statement Date, how much the client will receive at Full Retirement Age, the age the client will stop working, and the anticipated annual income of the client after 62.

The software will automatically create two Social Security strategies. One will be the suggested strategy and the other will be the earliest strategy. On the left-hand side, you can see how they compare in their total benefit amount and click into them to view more details.

The right-hand side will show the break-even chart, which includes both strategies and their life expectancies. Depending on their life expectancy, the chart will show which is the best strategy for the client(s).

Click "Personalize Strategy" will allow you to create alternate strategies. Cash flows will give you further details on if their desired income is being met and what their cash flows will look like.