By David Cechanowicz, JD, MSFS, AIF, AEP, Senior Financial Planner, REDW Stanley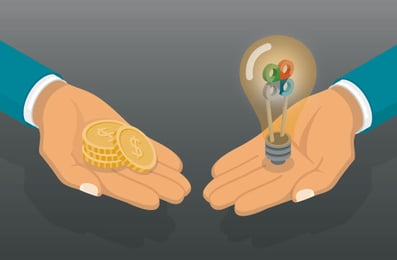 One of the most significant financial decisions that an individual or couple makes in their financial lives relates to retirement income planning. It is always shocking to hear the number of people and families that put their retirement income at risk by claiming Social Security benefits without proper analysis and advice. As an advisor, it's a tale we hear too often from clients – and frequently the implications are irrevocable. In worst-case scenarios, a bad claiming-decision can significantly disrupt a client's retirement well-being. Frequently, going back to work is not an option and every dollar can make a big difference. Two additional factors that are not always given the proper amount of discussion and analysis by clients and their advisors are tax planning and investment risk – both of which, when extrapolated, can significantly impact the client's lifestyle in their golden years.
Covisum's trilogy of tools (SmartRiskTM, Tax ClarityTM and Social Security Timing®) have helped my firm with what can sometimes seem like a daunting task: providing a clear financial picture to clients and what various decisions mean to their investment portfolio, tax situation, and overall retirement income projections. Simply put, these tools are important conversation starters that can support the dialog every advisor should be having with their clients.
I have worked with Covisum since their first product, Social Security Timing, was in beta. The company's president, Joe Elsasser, CFP®, listened to every question and considered my feedback. Joe has also personally worked with clients as an advisor, so he totally gets where I am coming from and can offer the type of insights and advice that other software executives simply can't offer. I was also a beta user for and helped develop Tax Clarity. Tax Clarity brings out a dimension of income taxation in retirement around which most people don't typically have a conversation. My firm is now a beta user for SmartRisk, a very impressive tool that estimates a client's portfolio risk. SmartRisk allows us to have better conversations with our clients and helps them avoid behavioral mistakes, significantly impacting their bottom line.
Prior to adopting these tools, I had attempted to do the calculations by hand. But communicating these complexities in a digestible format and language for my clients to understand was next to impossible. Today, we integrate the Covisum tools into our platform so that the data that is produced and in formatted in a way our clients can easily understand. It's much easier to illustrate the reasoning behind the specific recommendations that we make. Clients' reactions to this additional information have been extremely positive.
The details the Covisum tools provide give our clients – and me – peace of mind. We are able to give our clients the clearest picture possible about what lies ahead in their financial future.
David A. Cechanowicz, JD, MSFS, AIF®, is a Senior Financial Planner with REDW Stanley Financial Advisors, LLC, and SEC-registered investment advisor firm and a subsidiary of REDW LLC, one of the Southwest's 10 largest certified public accounting and business consulting firms.
David brings over 40 years of experience providing advice and counsel to medium and high net worth clients in the areas of estate, business, retirement and investment planning—particularly on complex issues where the law, taxes, and financial matters intersect. A recognized national speaker and expert on retirement planning and claiming Social Security benefits, he is skilled at communicating complex ideas that empower clients to understand and implement his planning recommendations – a quality that is highly valued by the REDW Stanley team and its clients.
David holds a Juris Doctor from the University of New Mexico School of Law and a Master of Science in Financial Services from The American College in Bryn Mawr, Pennsylvania. He is currently a member in good standing with the New Mexico Bar Association and the New Mexico Estate Planning Council.