By Katie Godbout, Director of Sales and Marketing
It's a fact, there are more men working in the financial industry than women. According to the latest data from analytics firm Cerulli Associates, women represent 16% of all advisors. But the U.S. Census Bureau found that women represent more than 50 percent of the population. What does that mean? A whole lot of men in the financial industry need to know how to communicate with women about their finances and retirement plans. Luckily, I found someone who is doing a great job, asked some questions, and came up with these tips to help you out.
Strategy
Garretson Financial promotes special services for women. Their team puts a lot of effort into strategy and execution of event-based marketing to women. What's the goal of these events? First and foremost, they are trying to bring more women in the door. That's the most important, but most challenging task for their team.
Before you commit to hosting an event targeted at women in your community, spend time talking with women on your team and other female leaders in your community. Get a feel for what might resonate with the women you are trying to reach.
Host events at your office; this gets women in the door and gets them comfortable with the space. Make sure to address their specific questions. Provide a program that gives the attendees an overview of how financial planning with your firm can benefit them and some simple choices they can start to make to help them be better prepared for the future.
Marketing Steps to Success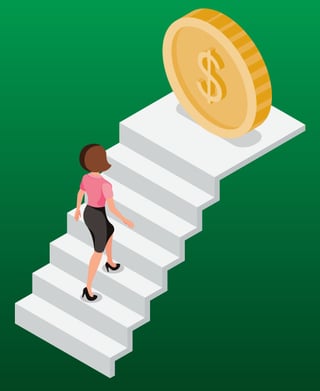 Here are some ideas for promoting events:
Create a landing page and provide a free gift for signing up, like a jar of local honey or some other local goods.
Drive as much targeted traffic to the landing page as possible by promoting it at other local women's events. Consider sponsoring other events and handing out fliers at your table or booth.
Send email blasts to your contacts. Don't worry about sending it to men too; just make sure to tell them to forward it on to a woman they care about.
Use social media content, paid campaigns and boosted posts to direct traffic to to the landing page.
Promote your events on local radio shows or commercials.
Utilize direct mail to promote your event.
Women are busy. Just because you host and promote an event one time, does not mean you'll be swimming in a room full of new clients. If you are going to try to grow your female clientele, you are going to have to commit to the process, try some new things, evaluate your success, and make some pivots before you find the right plan for your business. But, to get you started, here are some thoughts:
Conduct events at regular intervals, like every 6-8 weeks
Promote registration at least a month out
Remember to consider "what's in it for me"

– everybody's busy. Giving away free wine and appetizers helps. So does providing some kind of takeaway, in addition to the quality content you will provide in your presentation.

Utilize multiple communication channels to promote your event
Make signing up easy
Follow up! If someone signs up, but doesn't come. Make sure to reach out. Something may have come up. It doesn't mean they are no longer interested. After people leave your event, make sure to send them an email thanking them for coming and telling them how much you enjoyed meeting them. Include some helpful information, like next steps or a downloadable checklist. Make sure you have a clear call to action and that the content you send is valuable.
Outcomes
Garretson Financial has been hosting events targeted at women nearing retirement for over a year. They host the events every other month and have added eight accounts (at the time of my interview). They have been getting business directly from the events, but also via word-of-mouth based on the event promo. Each event has hosted between eight and 15 attendees. At the event, the Garretson team provides collateral for women to take with them – predominantly showcasing other females. Women really enjoy it – it's light and fun!
Want to learn more about marketing? Start with our strategic planning template.